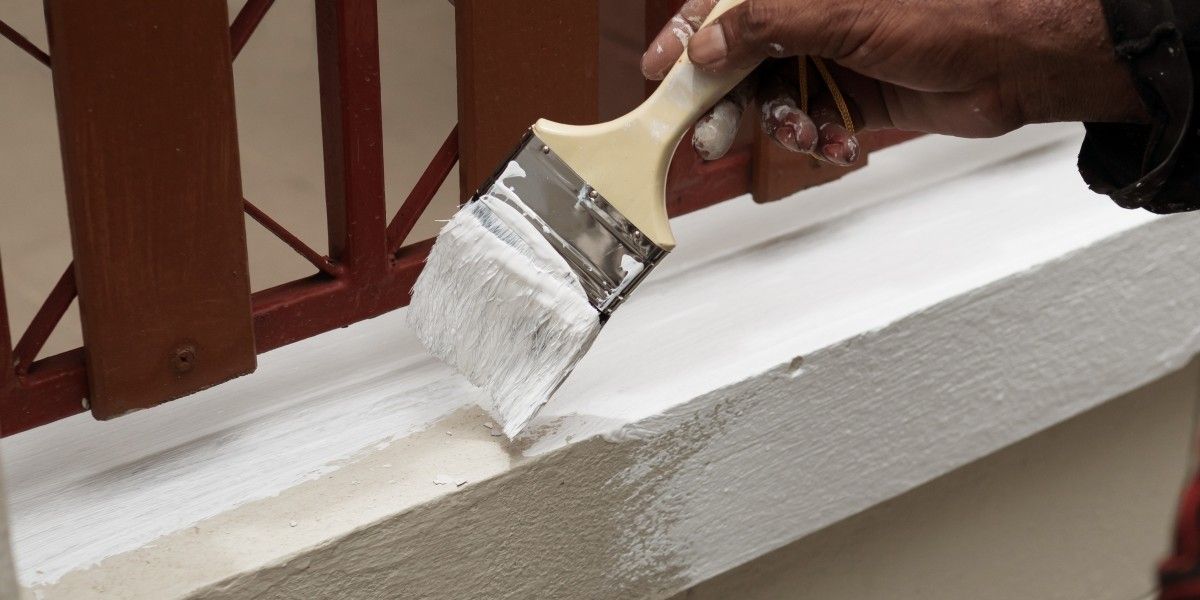 Titan Painting Highlights The Best Colors for Your Chicago Home
If the time has come for you to schedule exterior painting services for your Chicago home, then you likely have a lot on your plate. From residential repairs and upgrades to choosing the best day of the week for painting weather, a lot of choices will fall on you for how to best proceed. One top consideration for your home painting project is the right paint color. It's important to find the best colors to match your preferences and quality materials, which is why many residents turn to their local titans for assistance.
Titan Painting offers ideal improvements for clients in need, including our exterior painting services. Regardless of the size or scope of your project, our professional painters are here to provide godlike quality. We know how important it is for you to have your Olympus upgraded to your specific preferences, and our company will work hard to ensure that you benefit from lasting beauty and quality. Keep reading for our advice on choosing the right exterior paint colors for your property, and be sure to check out our complete property services to see how we can help you achieve lasting enjoyment!
Components of Exterior Painting
While interior painting focuses on creating clean finishes across relatively simple and flat surfaces, painting the outside of your home will require more intensive efforts. Titan Painting in Chicago utilizes our experience and industry-leading attention to detail to ensure that our clients absolutely love the results. It's important to coordinate your home's exterior painting to match and also accent the main color, adding depth to help your property stand out and sell more at closing time.
A few of the top components to consider for your exterior painting project include:
Siding — The exterior cladding of your home should be your primary focus, as this material constitutes a majority of your home's exterior. Based on your area and HOA restrictions, the colors available for your siding may vary. Our painting contractors can help you find a perfect hue to match your style and home preferences!

Door & Window Trim — These elements of the home help to define the space, whether that includes a hallway or front-facing wall. When it comes to exterior painting, try to tend more towards neutral colors to enhance the siding color, which is white or beige.

Railings & Spindles — Based on your home design, these exterior features can be enhanced with either a neutral color to add to the overall aesthetic or an accent color to add depth and intrigue to your curb appeal.

Shutters — Many homes across Chicagoland rely on moving or fixed shutters to enhance the appearance. Many customers prefer a bright, catchy color to help their home design pop while others focus on more neutral accents. The right color can help to transform your home's exterior. You can also paint your window shutters to match your front door for added aesthetics!

Front Entrance — One of the easiest ways to improve your curb appeal and create some interest in your home design is to focus on the color of your front entry door. This entrance to your Olympus can be painted nearly any hue, so be sure to spend some time combing through possible combinations to find the best combination!
A World of Colors
The goal of painting your Chicago home's exterior is to create a beautifully long-lasting finish. The right paint color can help to highlight the best features of your property while hiding any flaws, generating a luxurious finish that people are sure to notice.
Titan Painting is here to help you present a powerful exterior, deploying our Top Rated® Local property improvements across Chicago to help homeowners achieve lasting results. We can help you find the right colors and quality results at an affordable price, complete with a high return on your investment and ideal curb appeal when it comes time to sell.
We offer a complete range of colors to meet every preference, and can help you determine the best fit for your home, including:
Blue — Bold, daring blues are becoming more normal for homeowners hoping to make their property stand out. Navy Blue, for example, provides a quality finish, especially when paired with white accents. You're left with a clean, professional finish!

Grey — It's hard to argue with the timeless elegance of grey paint for your home exterior. These hues can provide a luxury look that won't stick out like a sore thumb. Best of all, you'll have a wide range of shades to choose from as part of your color combination.

White — Opting for an all-white home may be intimidating, especially if you are concerned about how clean your place looks. In reality, a white home exterior can help to generate a timeless elegance that will provide room for a bevy of accent colors to choose from. Titan Painting offers white in varying shades and intensities to ensure that you absolutely love the results.

Brown — You can achieve a classic look with one of many colors of brown. Homeowners who have invested in a wood-heavy design theme will be happy to accentuate these features with a natural, rustic feel. Brown is an ideal choice if you have a lot of evergreen trees, as the natural colors will work well together.

Beige — While not yellow, brown, or white, this class of colors will provide a warm, welcoming appeal to your home. You can select from numerous accents to improve your home design. Don't forget to focus on your accents to match well with your landscaping!
Ready to Get Started?
Exterior painting projects can be a major undertaking, especially if you plan on doing it yourself. It pays to partner with the titans of the industry to ensure that your home benefits from lasting quality and beauty.
Titan Painting of Chicago is here to provide legendary results, plain and simple. We can take on exterior painting projects of all scopes and sizes, and will be happy to discuss your project with you. Contact us online to schedule your no-obligation consultation. We look forward to making history with you!