Chicago's Painting & Improvement Pros
Based in Naperville, Illinois and Navarre, Florida, Titan Painting is proud to serve as your reliable source for effective and efficient property maintenance services. Our painting company offers our services to help you build your Olympus from the ground up, including commercial painting, drywall repairs, carpentry work, design consultations, and more. No matter your professional needs, our titans are here and ready to get to work!


Interior Commercial Painting
Whether you're painting an office, the interior of a restaurant, or a college classroom, the painting professionals at Titan Painting can make sure the job gets done right. We can help you choose colors that will improve the mood of your staff, make your customers hungry, or help your students focus. As a business owner or employer you want to ensure you're making the right impression with your customers, and Titan Painting can help you do that with a custom paint job that meets the needs of your business and sends the right message.

Exterior Commercial Painting
Painting the exterior of your business is a great way to attract some new attention. You want to make the right first impression with your customers and Titan Painting can help you achieve that. We can make your business look fresh and updated with a new paint job. New exterior paint can also help you with showing off your brand for new potential clients. At Titan Painting, we will ensure that your building represents your business.

Commercial Maintenance
Titan Painting also offers many other commercial maintenance services. We do drywall installation and repair, power washing, cabinet refinishing, and light carpentry, among other services. If you have a big project, Titan Painting can come in and take care of the drywall and the priming and painting — and even the carpentry! There's no need to coordinate with several different companies. Also, we understand that all of this work can possibly get in the way of your day-to-day business and we will work with you to minimize any inconvenience.

Handyman Services
From the attic to the basement, our commercial care pros can take care of your to-do list and enable you to get more done. We'll provide effective solutions to increase your property value in a fast, discreet manner. Titan Painting offers diverse handyman services to businesses across many industries, and we're confident that you'll love the results. You can focus on the ambrosia that is your business and leave the work to our titans.
Professional Results, Impressive Returns
You spend a lot of time focusing on your business, and likely do not have the bandwidth to deal with maintaining and improving your property. Let the pros at Titan Painting inspect your property and provide honest, straightforward advice on how to best maintain your property and provide safer, cleaner, and more comfortable results for your employees and customers.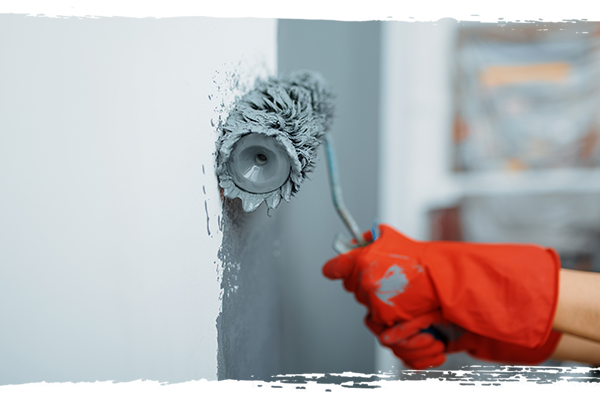 Lasting Solutions
Titan Painting understands the importance of quality when it comes to the look of your business, and our contractors know how to create lasting value and enticing designs to ensure your customers feel comfortable in your establishment. Our handyman services are also available to ensure safe, code-compliant results.
Contact Titan Painting today for a quote on commercial painting services.